If you ever wondered how important road safety has become and why, you only need to spend a little time reading your local news for police reports. They can give you a lot of insights about what truck drivers face daily and how important properly maintained vehicles are to not only their health, but the health and safety of those who share the same roads. If you pay close attention, you will wonder when all these reports were written, because companies can't possibly still be relying entirely on manual inspections and driver-initiated reporting. What about the technology: on-board computers, Vehicle Data Units, mobile telemetry systems, and integrated fleet management systems? How can so many companies have this technology, but still not use it?
We've borrowed a local headline to illustrate a point.
"A dump truck loaded with dirt, traveling… on Thursday evening lost its brakes. An accident was avoided because the driver used the run-a-way truck ramp." By traffic Officer P.
This officer's report, like so many of them, discusses the importance of the load the truck was carrying, and its impact on the condition of the brakes. "Commercial vehicles have a propensity for non-compliance and safety issues are almost always found during traffic stops inspections… Every vehicle I stop, I find probably at least two or three violations." Officer P. goes on to explain that the government bodies that set-up inspection and testing sites for truckers only catch a small fraction of the maintenance violations, because not all vehicles are stopped. However, the truly amazing observation he makes is that most, if not all, the violations are easily preventable with a little better organization and accountability.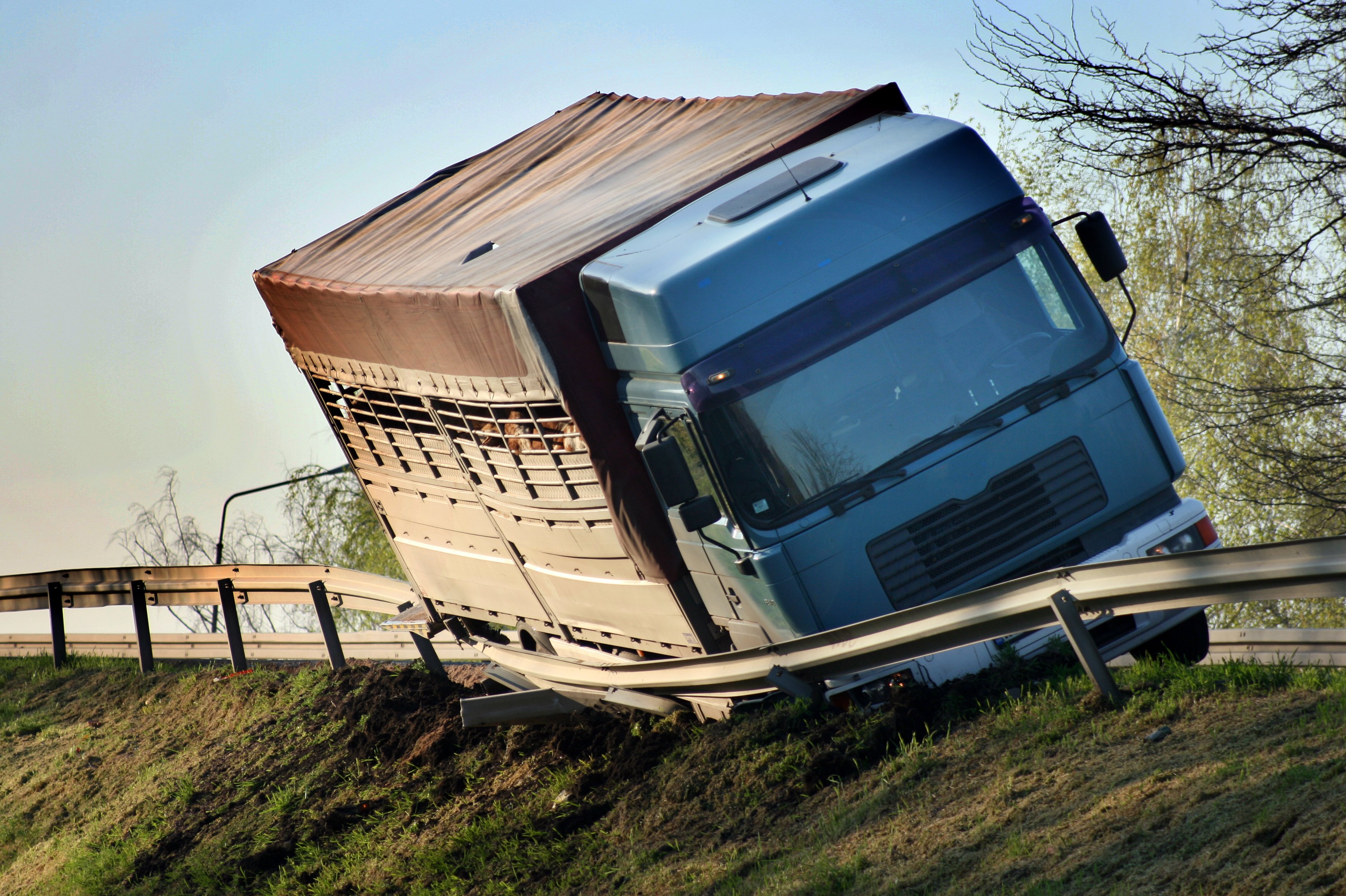 Officer P states: "In the runaway truck incident last week, the driver had used the brake test area …, but the test area doesn't involve measuring brakes or doing a visual inspection." He says it's a regular occurrence that he would take the vehicle out of service following an inspection that discovers issues. While the vehicle must remain off the road until repairs are made, the repairs are on the honor system. There is no follow-up inspection to ensure the repair is done. Only if they are caught at another inspection site would there be additional fines. The impression he relates is that the drivers are under pressure to deliver their loads and feel no other accountability. Moreover, it is often the trucking company that pays the fines, not the driver.
Fleet managers are aware of all the federal, state, and municipal regulations, the manufacturer maintenance recommendations, and the meanings of the manufacturer warnings that come from the vehicle's on-board system. They are required to be compliant to union rules about driver safety and training, and they are held accountable to their company's shareholders for expenses related to the fleet. So, how are they managing all this information? The best ones are using FMS (fleet management systems) with fully integrated PM (preventive maintenance) & PdM (predictive maintenance) modules and telemetric peripheral devices for collecting real-time data straight from the vehicle's on-board computer.
Information on the brakes is only the tip of the iceberg. These systems are collecting gas and fluid levels, tire pressures, load weights, engine temperatures, and driver behaviors. Used properly, this data allows the fleet manager to go beyond compliance and create easy habits for their drivers to avoid costly inspection fines and prevent accidents. It allows them to have a safe and healthier fleet. Officer P. noted one such habit that he puts in almost all his reports: "Drivers are certified to do visual inspections of the safety systems (e.g. Brakes & tires) of their trucks at every stop. It only takes a few minutes and could save them so much more in the end. Most now have lights and warning sounds to help them focus on danger areas for their faster review. This habit must be imposed by the company they drive for."
The solution seems simple to us, because we created it in our SM2 FMS. We are aware that it is easy for us to say, and we are putting our 30 years of experience at serving fleets and building solutions for their unique needs behind our statement. It is simple, because it is a tool that was built from your needs. We have successfully trained hundreds of clients on how to make this their tool for improved safety and savings. This tool empowers you to keep your fleet running efficiently. For more information on the growth and development of our systems or for additional training of how to use them, please contact our professional support team at 1-866-263-6267 or info@coencorp.com. We are ready and excited to help you grow.
#safety #fleetsafety #preventivemaintenance #fleetmanagement #dedicatedtosafety