Today we give special recognition to some important partners who contribute to our success, the fleet managers themselves. Thanks to these hard-working and strategically essential employees from all the industries we serve, Coencorp has been growing for three decades, building the most comprehensive, fully integrated, customizable, and user-friendly fleet management system available, SM2. To better understand what makes these partners so important to us, we need to take a look at all they do on a daily basis and how their business needs become our primary functions.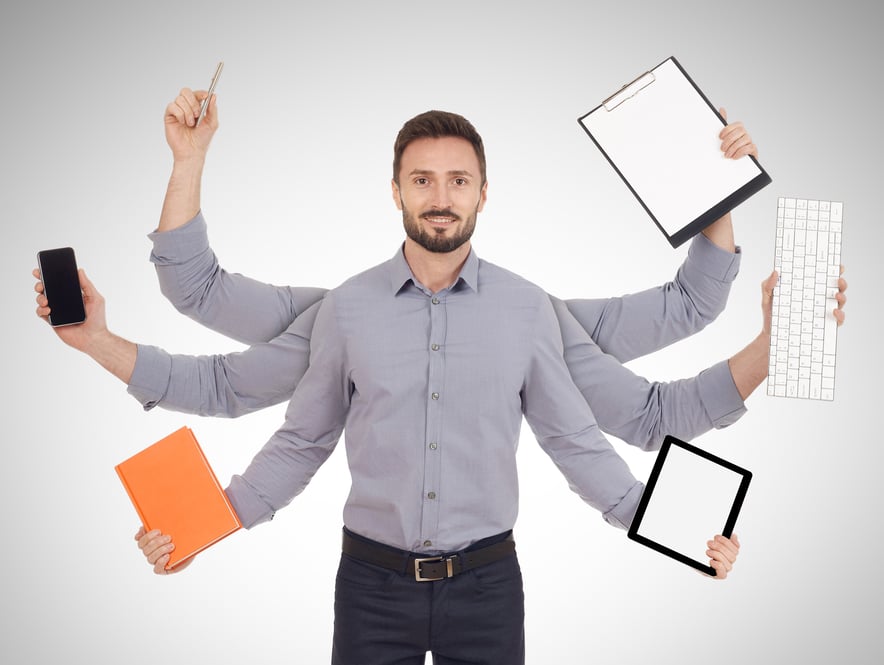 Fleet managers are an integral part of the operations of any company requiring mobile assets. They work in a dynamic and challenging environment, often relying on fast decision-making abilities. Their primary focus is to optimize utilization of assets, ensuring drivers, customers, and company/industry expectations are met and/or exceeded. Fleet managers play a lead role in training, development, and supervision. They are integral for building and maintaining relationships between drivers and various departments within the company. They may rely heavily on experience as a way of interpreting data on their assets, but always need accurate data to make good decisions. It's the same as software: junk in, junk out!
A Mile in Their Shoes: Breaking Down a Typical Fleet Manager's Day
An average of 20% of the day is spent building and maintaining relationships with drivers and asset users. Building professional relationships that foster open communication and trust can improve a driver's work experience, often leading to improved trainability, reliability, and performance. This plays deeply into the compensation of the employees which in turn affects work experience/satisfaction/performance, and on and on it goes.
About 30% of the day is spent on compliance with various standards/rules/laws. Fleet managers need all the tools available to them to make this work. A reliable FMS is key to freeing up the time needed for the more human aspects of managing their fleet, discussed in the previous paragraph.
Operations take up the second half of the day and a fleet manager's top priority is optimizing utilization of the drivers and vehicles. Dispatching is impacted by many factors, including scheduling corrective and preventative maintenance on their trucks that ensure the highest possible utilization. Fleet managers must also monitor driver schedules to confirm they will arrive to their destinations on time and with the least consumption possible. These considerations also impact customer satisfaction. Fleet managers and drivers must work together to avoid and redress any possible delays that arise while on the road to prevent a late delivery or incidents. Combined with technological tools like GPS, mobile data and/or on-board data collection equipment makes this process much easier. Having that data directed in real time to the FMS makes them superstars.
All That and a Side of Fries: What Makes a Good Fleet Manager?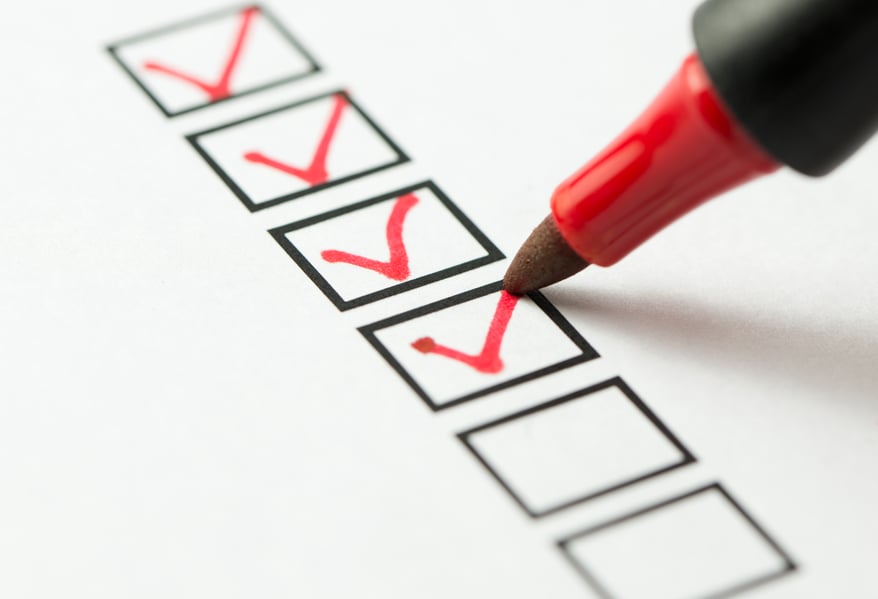 Patience – Fleet managers accept delays and uncertainty but must be able to make fast changes to fix them, before they dramatically impact their clients. Although it is a fast-paced position, sometimes there are factors out of their control and they must remain patient and work towards finding a viable solution. Live data streaming from the assets via an Equipment Tracking Unit (ETU) enhances the communication between the driver and manager and allows them to work as a team to deliver solutions to most challenges.
Multi-Tasking – They must balance and prioritize a variety of tasks under tight timelines. Often needing a very user-friendly and dynamic dashboard to assess conditions and make fast decisions. The SM2 interfaces are highly customizable to offer the most essential information that is defined as priority to the fleet manager using it, giving them the greater facility to multitask.
Good Listener – Transportation issues are often complex and hard to understand, so fleet managers need to be active listeners when following up with drivers about issues coming in to them in real-time. A good listener may be able to absorb more information and quickly identify the nature of the problem, but add a clear FMS dashboard adapted to reflect the priority needs of your company and you will start getting ahead of the issues.
Problem Solver – A fleet manager's responsibility is to find creative and efficient solutions to predictable problems that are common in transportation. Coencorp sees these traits as the core attributes of their partners and has designed the SM2 functions to become the ultimate problem-solving tool.
Organized – Organization is what distinguishes successful fleet managers and ensures all of their duties and responsibilities are completed in a timely manner. The need for a fleet management system that gives them the best organization is a must have. Every fleet manager knows what is needed for their fleet and we thrive on customizing our system to fit your specific needs. Then we integrate it into the modules to provide you with easy access to all you need to optimize the operation of your fleet.
Confident – Effective fleet managers have confidence in their decision-making ability when they have access to real-time and accurate data on their assets. Mobile data collection tools, like Coencorp's VDU fulfills this need. With this, they become industry leaders and more profitable contributors for their shareholders.
What is the most difficult challenge Fleet Managers face?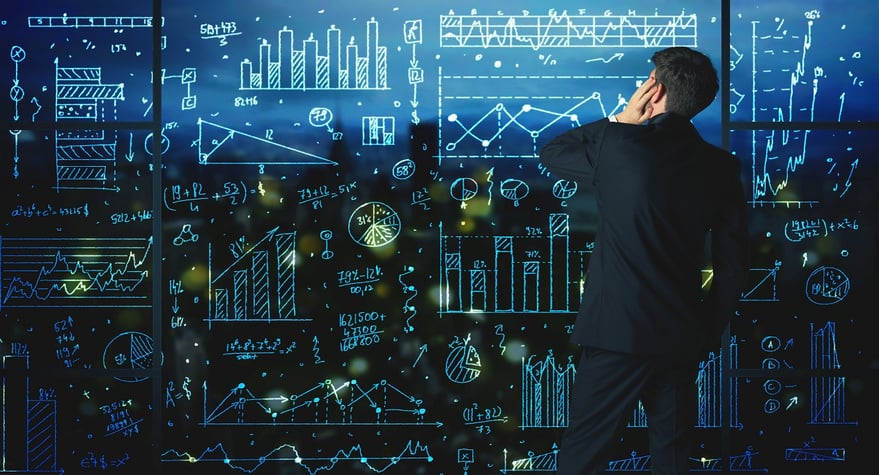 Fleet managers work under very tight timelines. They need to make decisions on the fly and must evaluate many alternatives so as to minimize costly mistakes.
For example; if a vehicle breaks down on-route for whatever reason, it may create cascading operational delays. Fleet managers constantly battle time constraints but must diligently balance time to evaluate and implement the best course of action for their business and drivers. These time constraints impact decisions related to fuel consumption, maintenance of assets, and labour expenses. They need a tool like our SM2 fleet management system to give them a complete view of all the aspects of their business.
Do an internet search across various industries and you will easily find a remarkably common set of challenges. We've heard the same ones from our clients for the last thirty years and have enjoyed giving them solutions that go beyond their expectations, because of our dedication to adapting components and integrating modules under a complete solution for each unique client. The most common issues are an interrelated combination of fuel consumption, optimal engine functionality, real-time data collection, and user behaviours. The most common requests revolve around the need for accurate data collection, user-friendly dashboards, easy reporting tools, and a growing need for predictive business intelligence. These most common challenges are all being solved by progressive fleet management systems like Coencorp's SM2.
Please visit our other articles for additional insights into some of the solutions we've developed, or reach out to our excellent support team and share your challenges with us. We would love to chat!