According to some recent statistics on AutomotiveFleet.com, the repair cost (labor and parts) of running your aging fleet increases annually by 5% to 7%, but when you look closer at the segment breakdowns, the numbers are much more dramatic. Looking at "Repair Spend by Odometer" we see the cost rise almost 10 times, once the vehicle hits over 90,000 km and "Repair Spend by Months in Service" shows a jump of nearly 8 times, once we get past the 37-month mark. Furthermore, these statistics exclude regular tire and oil changes, rental of replacement equipment and emergency overtime costs, or accident expenses. If these jumps seem extreme to you, it's because they are, but they are a manageable part of the cost of maintaining a fleet. Keeping your fleet assets (vehicles and other mobile fueled equipment) and drivers safe, productive, and mobile is pivotal to reaching your organization's sales and service goals. A great Fleet Management software will help you keep an educated eye on your maintenance costs, indicate when they begin to rise, and how to plan for optimization of the fleet. So, what can you do to keep your fleet in optimal shape?
Recommended maintenance guide checklist
1. Understand your financial benefits of preventive maintenance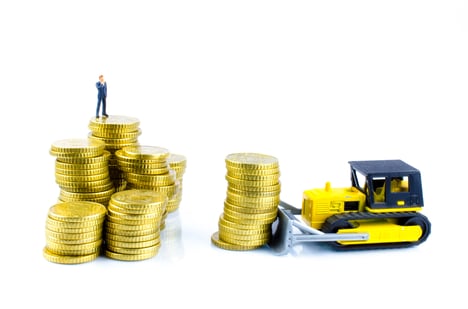 Regardless of the type of equipment that makes up your fleet, properly maintained vehicles reduce unscheduled repairs and downtime. Talk to your insurance supplier and they will happily ramble off a long list of ways you can save money with preventive maintenance. The good ones even tell you up front why it helps them keep down your insurance costs: accidents and breakdowns increase your premiums and rates. Some will just give friendly statistics such as:
Use the grade of motor oil recommended by your car's manufacturer. Using a different motor oil can lower your gasoline mileage by 1% to 2%.

Keep tires properly inflated and aligned to improve your gasoline mileage by around 3.3%.

Get regular engine tune-ups and car maintenance checks to avoid fuel economy problems due to worn spark plugs, dragging brakes, low transmission fluid, or transmission problems.

Replace clogged air filters to improve gas mileage by as much as 10% and protect your engine.

Etc…
You can also visit your governmental regulatory site (e.g. SAAQ here in Quebec) and get the rundown of "mandatory mechanical inspections" and maintenance requirements for pretty much any type of vehicle. In many industries, such as public transportation, inspection stickers are only given once the vehicle is cleared through regularly scheduled maintenance programs and in the worst-case scenario, when defect repairs are done. On the more personal level, every vehicle owner's manual includes the strongly recommended check-ups schedule for preventive maintenance. Remember that this is how manufacturers can give guarantees of quality on their products. They give you the ways to optimize the life-service cycle of your assets. We suggest you follow their advice.
2. Pay close attention to your total cost of ownership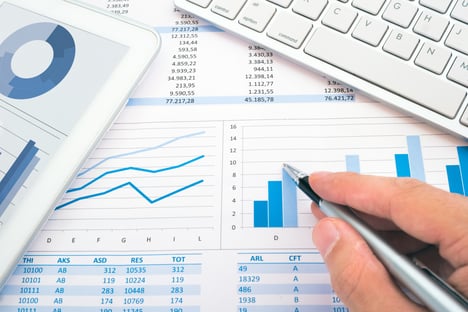 Keep an eye on your maintenance costs and note when they begin to rise. Focus these
observations
on: vehicle age, mileage, and, where possible, driver behavior. You can relate these findings to the manufacturer's
recommendations
for warranty coverage and how they impact your total cost of ownership. Understand the depreciation cycles and residual values of your assets, key trends in the used-vehicle market, and the optimal opportunities to sell, buy, and/or trade vehicles for a cost-effective fleet. In the not-so-good-old-days, the fleet managers might have, more or less accurately, kept all this information in their heads, or got it from very involved and proactive drivers. While I'm sure there are still some brilliant managers out there with this capacity, most rely on easily accessible software offering customizable and dynamic dashboards to track and analyze maintenance costs. It's safe to say that industry leaders and associated suppliers, from insurance companies to the big fuel suppliers, are all recommending ways to extend the productive life of your assets, and everyone has a vision that includes a preventive maintenance program and/or software, like
SM2 Maintain
.
3. Spec your vehicles carefully
It's important to understand and predict the demands each vehicle will face. Dedicating the time to outline your vehicle usage needs (spec'ing) will help reduce operational costs. Miss-spec'ing your vehicles, based on function demands (e.g. load capacities), will lead to usage issues down the road that would impact your maintenance budget. Whereas, an over-spec'd vehicle might cost more up front and its depreciation will leave you with an unneeded loss. Working with your fleet management software when spec'ing replacement vehicles based on usage, operating conditions, what's being carried, etc., gives you a clearer picture of when and where to make educated investments. Isn't it more enjoyable to enter a conversation with a supplier when you are both on the same page with your knowledge of the needs of your fleet?
4. Clearly communicate company policies with drivers and asset operators
In regard to the vehicles, give all your drivers/operators a sense of co-ownership by asking them to participate in the optimization of the assets, as well as making them aware of their responsibilities and company vehicle use policies. Their productivity and performance will benefit from having a more complete understanding of your company's preventive maintenance schedules, maintenance programs, and knowing how to be responsible when the vehicle needs repairs or is involved in an accident. The operators and assets are equally part of your team and all need to have the common goal of delivering excellent service to your clients as well as growing the profitability of your company. Using a fully integrated fleet management software with user-friendly dashboards will play a key role in this sharing for you and allow your fleet managers to excel in building their winning teams.
5. Go back to the basics: checking tire pressure regularly
Tire pressure is the most commonly recommended maintenance task, and yet one we frequently overlook. Tire pressure affects vehicle handling, tire wear, and fuel mileage, contributing to a vehicle's life-cycle and a driver's safety. Furthermore, seasonal changes also affect on tire pressure. In an article from wheels.ca we are clearly cautioned with: "Transport Canada statistics show that a vehicle with tire pressures that are 25 per cent lower than specified is three times more likely to be involved in a crash." There's even a very detailed scientific research paper from the U.S. Department of Transportation expounding on the dramatic performance losses for improperly inflated tires. If you take nothing else from this study, take that this is a very manageable aspect of vehicle performance and you need to put this in the hands of your drivers and operators, not just your mechanics. Most fleets have a diverse-vehicle fleet and keeping all the different optimal tire inflation rates is a simple aspect of your preventive maintenance software.
6. Seek and forge a strong partnership with your fleet maintenance providers
When issues arise, you need to rely on your fleet maintenance provider. Reliability stems from trust and clear communication. Partnering with specialists who take care of all your preventive maintenance needs makes it easier and more cost-effective when bigger problems arise. For example, if a vehicle needs repairs and there's a setback, your preventive maintenance software contains a record of the maintenance history with your service provider and sharing this information with them can often shorten the repair time. This shorthand communication allows them to step in and assist in expediting the repair, minimize downtime, improve customer satisfaction, and optimize productivity.
Check out more articles on the Coencorp Blog, follow us on LinkedIn or contact our support team and ask them about our new Predictive Maintenance platform that we customize to your fleet. We look forward to hearing from you.