Fleet management and the technology and best practices involved are developing and advancing at a rapid pace. In this blog about fleet management, we will cover several topics in depth: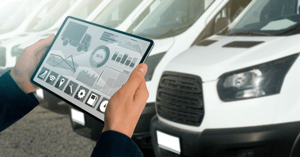 What is Fleet Management? - A Definition
Fleet management is a broad topic and encompasses many aspects depending on your industry. A statement defining 'Fleet Management' can be found in Wikipedia and states as follows, "Fleet Management is a function which allows companies which rely on transportation in business to remove or minimize the risks associated with vehicle investment, improving efficiency, productivity and reducing their overall transportation and staff costs, providing 100% compliance with government legislation (duty of care) and many more." The functions of fleet management encompasses vehicle and assets from acquisition to disposal. Many topics associated with fleet management will be discussed in this article in greater detail.
Fleet Management - The Purpose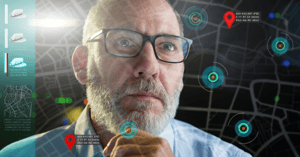 The purpose of fleet management for any organization is to maximize the efficiency of the vehicles or equipment it owns and operates. Maximizing the efficiency of any organization's asset often directly equates to increased productivity and overall safety for the vehicle drivers and equipment operators. Let's look into this and the general reasons for proper fleet management in a little more detail.
For better safety (occupational health & safety) and environmental protection: When an organization practices these principles and makes it an important part of their day-to-day operations, they become a responsible corporate citizen within their community because of less accidents, less injury to employees or third parties. Today, public perception of any organization is important and organizations need to be aware of how the public perceives their operations. Better safety and updated compliant environmental procedures looks good all around for the company, the executives, the employees and stakeholders.

For better cost control: A well-managed fleet will keep operation costs at a minimum. Fleet costs will vary according to the level of control the fleet manager exercises over the fleet in general. A well planned maintenance program is far cheaper than adopting a random haphazard strategy that will, in the long run, result in multiple unplanned breakdowns.
For overall cost reduction: A well-managed fleet costs less over the life cycle of the asset because the fleet is normally in better shape in many aspects. Good management provides better service (up-time which brings value to the organization) than a poorly managed fleet. Better service can be defined as the number of customer's service calls on-site per day, number of deliveries per shift, amount of product produced per shift. Poor service can be defined in terms of late deliveries per shift, lower service calls vs the number of service calls scheduled or lower production per shift.
For employee retention: A well managed fleet, brings better employee retention and more relaxed employees. A well-managed fleet is generally a good place to work. Operators then have a well-maintained clean vehicle/equipment, and safe equipment to operate. Mechanics have a safe and manageable workload and the workshop is clean and safe. Many organizations implement a mentoring program to incorporate new drivers into the organization's fleet culture.
For reducing stressful situations: Unscheduled breakdowns bring panic by customers, production managers, management in general and stress is added to all involved who have to adjust to overcome the shortcomings a breakdown entails.
For quality of work life:

The quality of work life for all involved is higher when vehicles and equipment is properly maintained. Mechanics are happy because they receive less 'middle-of-the-night' roadside breakdown calls and almost all maintenance is never left to improvisation. Everything is planned and scheduled.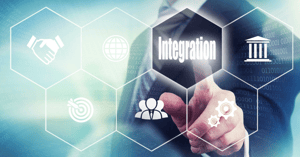 Fleet Management - Integration
There are many elements to manage within a fleet. Equipment and vehicle maintenance, driver safety, fuel management and optimization of service routes to name just a few. For the fleet manager, their challenge is to integrate all of the important elements in a measurable and manageable process. Another integration that is required for any specialized fleet management software is the ability to communicate seamlessly with the organization's enterprise resource platform (ERP). Let's Look into some of the types of integration that are important for a fleet manager's responsibility.
Fleet Vehicle Tracking Systems - Telematics/GPS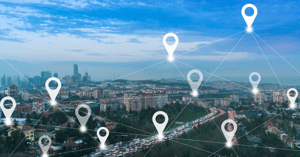 When an organization heavily relies on its vehicles or equipment for running an efficient and profitable operation, a fleet vehicle tracking system can provide the information to measure key performance indicators/information (KPI's). Fleet managers have many difficult areas they must manage such as driver safety, efficient routing, controlling operating costs and proper use of equipment in pre-designated areas. They need to know where all vehicles and equipment are at any given time on any given day. Here are some ways a global positioning system (GPS) can assist.
Fleet Driver Behavior and Supervision
Poor driving habits can result in increased accidents and that explodes into a series of additional issues for the organization. Excessive speeding and braking can be monitored so that identified drivers with poor skills can obtain the training required to keep traffic fines and incidents at a minimum. This keeps insurance premiums to a minimum, production efficiency or delivery times/quantity are maximized. If the organization has a mentoring program, the mentors can be alerted to the areas they need to discuss and work on with the drivers they are mentoring.
Proper Authorized Equipment Use
Telematics can track to ensure equipment and vehicles stay within predefined geographical areas. This can keep personal use of company assets to a minimum or within the company policies. Misuse of company vehicles will depreciate the vehicle faster. Preventing or minimizing off-shift vehicle use will affect the operating life of your asset and also add to the resale value when it comes time to trade in for a newer vehicle. Unauthorized vehicle use will happen … it just does. The challenge is to know when and where it happens and at what frequency. Personal vehicle use can have tax and insurance premium implications. Being able to track any and all personal use incidents can provide great savings in the long run. A fleet telematics system can help fleet managers in this area.
Telematics can allow the creation of geofencing and restrict the entrance or exit of a vehicle from a predefined area. One example of how such a set-up can save an organization occurs when a client the organization has several identical vehicles parked in the yard. Two of the vehicles are in bad need of new brakes. Telematics and a well defined geofence can restrict the two vehicles from leaving the yard. An employee may not be aware of which vehicle is in need of scheduled maintenance and select a vehicle that could be a hazard on the road. Telematics and geofencing would not allow the vehicle to pass through the yard's gate if it is in need of scheduled maintenance. Here the safety of the driver is maintained and the risk of an accident due to poorly functioning brakes is averted.
What is the Role of the Fleet Manager?
The role of a fleet manager is complicated to define mainly because it depends on which industry you are in and the type of organization and your company culture.
For example, a mid-sized busy airport or an open pit mining site can have a Fleet Operation Manager or Operation Manager. This manager has to deal with his Fleet Maintenance Manager or Maintenance Manager to get the most up-time for all the vehicles/equipment he needs in order to operate on an optimal basis, keep operations running smoothly and production running at peak efficiency.

Often with smaller organizations, a Fleet Manager will be in charge of almost everything. They will probably be a good/excellent mechanic. Often this may not be enough and it would be ideal to have someone with previous excellent Fleet Manager experience with other organizations.
If you are a fleet manager and find yourself in such a situation, your responsibilities can include/but not limited to:
DOT documentation and federal, state/province compliance regulations and reporting.
Corporate Information (e.g., an Enterprise Management System EMS is not a Computerized Maintenance Management System or CMMS. A CMMS is required for proper maintenance management and vital information needs to be fed and integrated with the EMS).
Operation and management of a fleet information system and/or CMMS if your organization has it. Often however, it is an assistant who can take care of the administration and information input and updates.
Customer services. Customer service could include working with other departments within the organization or actual customers outside the organization.
Drivers (behaviors, management, training, testing and licensing).
Safety, Occupational Health and Environment (SIMDUT, lift security, cleaning, etc.)
Accounting of fixed asset management (generators, but also workshop equipment such as lifts, compressors etc.)
Fuel management and control of fuel tanks and of fuel cards.
Fuel taxes and reporting.
Other government requirements (ex. Proper tire and used oil disposal)
Life cycle costing of fleet units (including trailers and special vehicles)
Maintenance (corrective maintenance, urgent situations, special projects) and preventative maintenance (including planned maintenance)
Human Resources such as training, shift schedules, work related issues of tradesmen, mechanics and all other personnel involved in the Fleet Management service.
Other transportation systems
Permits and licences in conformity, including driver and operators
Insurance
Physical security of sites and audits
Cleaning procedures and Cleaning staff (internal or outsourced teams)
Shop/Garage management
Staff deployment
Planning and Scheduling of works
Tire management
Dispatch of vehicles/equipment
Warranty recovery
Control on recycling of parts and returns
Warehousing and parts inventory
Fleet efficiency and effectiveness
Reporting on many issues and topics demanded from upper management
Follow-up on fleet day-to-day activities
Budgeting and forecasting
This list will not include everything and will depend on the type of organization, industry and company culture. However it does give a representation of the many tasks and responsibilities of a fleet manager.
What are the challenges Faced by Fleet Managers?
Vehicle Acquisition: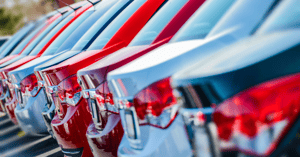 This can also be tricky, if we think about our SM2 maintain, the system can be used to determine what kind of pick-up truck for instance has a better ROI when compared to another one. If we have information coming from the CMMS (maintenance cost, fuel cost, labor cost, acquisition cost, insurance cost, etc.), this can help to produce a fair analysis for the acquisition of a similar vehicle. But nevertheless, it is important to understand buying the next F-150, 2021 is not the same as buying a 2017 F-150.
The vehicle and equipment acquisition process is an art. The most important thing to understand is to ensure the equipment specification satisfies the need. For instance, if we plan to buy a Ford-150 and in fact the real need was more for a Ford-350 4x4, we will end up with a vehicle that will often break and will not be able to deliver the function and performance that we are looking for.
Maintenance history will go a long way in creating sound equipment specification. Bad specs will destroy your maintenance service. Imagine acquiring 23 Silverado 1500's and the real need should be to acquire seventeen (17) Ford F-250 4x4's and only six (6) Silverado 1500's. Soon, your workshop repair islands will face the invasion of Silverado 1500 breakdowns.
As your organization evolves along with your fleet needs, the Fleet Manager needs to know and decide if it is better to buy or to rent? Questions like:
What is the capacity we require?
What time if year do we need the vehicles?
If we buy, should we let maintenance be completed by the dealership?
What is the dealer price for a 3-year maintenance contract?
What are the details and fine print of the leasing contract?
Do we need a courtesy vehicle during scheduled maintenance?
What are the details about the type of warranty?
A Fleet Manager will need to obtain a lot of data and work closely with the accounting department to find an answer to many of the questions.
Fuel Management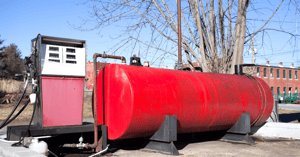 Fuel or energy is a good slice of the total annual operating cost of a fleet. So a fleet manager wants to be informed about fuel (energy consumption) activities.
Fuel inventory shrinkage through such activities as theft, can add up in overall fuel costs. By implementing specific measures, this can dramatically reduce the possibility of inventory shrinkage in the minds of your personnel.
A sound fleet fuel management system can provide daily and monthly inventory reconciliation for government compliance needs. It can also reduce the chances of running out of fuel and allocating the proper amounts of fuel to the vehicles and equipment that require it. Real-time reporting with flexible ability to display key performance indicators goes a long way to making the fleet manager's work responsibilities much more palatable.
Vehicle Maintenance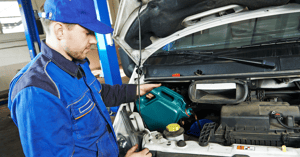 The most integrated and interesting challenge that affects VALUES and UP-TIME are deciding when and how to start a World Class Maintenance Management in any organization. World class management results in a cooperative environment, ultra-professional, where everyone knows their responsibilities and wants to work for the common goal. Why? Because nothing is left to improvise. Improvisation is cool on stage from a jazz trio but can be ugly in a maintenance workshop.
With a world class maintenance management system, everything is planned, no one is stressed and efficiency is maximized. The workshops are clean and well organized. Safety is excellent. All tools and maintenance equipment are in excellent condition and well maintained. Everyone wants to work there. Skilled employee retention is high as well.
If a workshop is working on urgent maintenance, the maintenance manager has less time to be proactive, listen to the suggestions of his staff and to plan for improvements. When a manager spends their time 'fighting fires', it becomes exhausting, demoralizing and discouraging.
A great first step in starting a world class maintenance program is to start using the Manufacturer's Published Preventative Maintenance Plans and stick to them. Over time, using good sound logical judgement, adjustments to the CMMS can and will provide good, clear information on maintained vehicles and equipment. This is the easiest way to get on track to establishing a world class program.
Another challenge that is often overlooked by fleet managers is effective management. Management encompasses many things but the ability to communicate new ideas, new ways of thinking and being able to manage the changes required to reach 'world class' levels is difficult. People management, change management and change leadership are soft skills that often do not enter into the overall organizational strategy. Organizational culture also plays a main role and how upper management accepts and supports new ideas and ways of improvement and increasing efficiency.
Health & Safety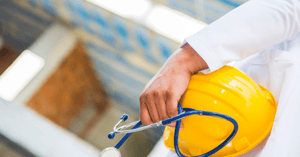 Health and safety for any fleet needs to be instilled in the culture of the company. In simple terms, safety needs to be a top priority for your drivers and equipment operators. It is the responsibility of the fleet manager to keep the employees safe. This can be accomplished through proper and ongoing training. The training programs and attendance needs to be logged. Thorough training will save the organization money in the long run by reducing accidents, injury, loss of work hours, down time and insurance payments.
New equipment or regulations will require further ongoing training with reminders and checks implemented so the changes are understood, remembered and employees adapt their behavior to comply with the new safety training. Many fleet managers offer their drivers and equipment operators incentives to encourage active participation in training programs and follow through on the implementation of the training.
Accidents will happen from time to time. When an unfortunate incident occurs, a committee or group should review the accident to determine what happened, who may be liable, what needs to be changed so it does not occur again. Changes such as additional training, additional information sessions or change in maintenance process. A solid communications plan needs to be in place to get the message to the right people.
A world class maintenance program will keep your vehicles well maintained and result in fewer incidents. The use of technology such as telematics and dash cams can provide beneficial feedback to even the most experienced drivers on your team. A solid CMMS will help measure the checks and balances being introduced along your path to continuous improvement.
Meeting Compliance Requirements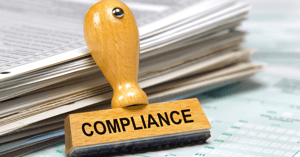 The list of compliance duties, checks and balances are numerous and will involve many team members. Drivers will be responsible for daily routine vehicle or equipment inspections and record keeping, daily dips of fuel storage tanks and recording of totalizers must be logged and reconciled monthly. There are health, safety and environmental compliance reports required to be maintained. A good CMMS will assist your team in keeping track and maintaining the records necessary so the organization remains compliant. Automation of some of these routine inspections such as daily dips of fuel tanks can go a long way in relieving the stress of keeping records and maintaining compliance. A CMMS will document the history of the fleet and assist in maintaining statutory maintenance tasks with the creation of automated work orders to be issued.
Compliance does not need to be overwhelming for a fleet manager and their team. Make sure you select a CMMS that is flexible to adapt to your needs. Even the best off-the-shelf CMMS software will require some level of customization in order to provide the greatest benefit to the management of the fleet.
Controlling Costs
Cost control for any fleet is of high importance and sound historical record keeping of vehicles and equipment goes a long way in assisting the fleet manager with their cost analysis. There are several areas to pay special attention when controlling fleet management costs:
Total Costs of Vehicle or Equipment Ownership - A good cloud-based fleet management software system will go a long way in keeping accurate records for a vehicle's fixed costs such as loan or lease payments, taxes, asset depreciation, licenses, permits and insurances. Variable costs also need to be recorded such as fuel or energy consumption, maintenance and parts replacements. When this type of information is recorded in a CMMS for the life of a vehicle or piece of equipment, the information can be easily extracted for a single unit, analyzed and decisions can be made regarding cost reduction measures for other vehicles, equipment and replacement units. Good CMMS systems will allow you to create and manage this data into effective dashboards that can be reviewed as routinely required.
Fleet Maintenance Planning - Following the suggested preventative maintenance program the fleet's vehicles or equipment will go a long way in reducing unexpected breakdowns and unscheduled repair work. Unexpected breakdowns create a domino effect in added costs from the cost of emergency repairs, costs of downtime, added expenses of expediting replacement parts, loss of production or late deliveries, scheduling back-up units to fill the void with added overtime for operators/drivers. Accidents can result from poor maintenance which can result in elevated insurance premiums, litigation from other parties involved and lowered public perception.
Manage Fuel Expenses - If your organization has one or several fuel storage tanks for your fleet, it is paramount that you automate recording of the fuel dispensed into each vehicle. It would also be ideal to be able to measure idling time and keep that to a minimum to reduce fuel costs and emissions into the environment. Fuel prices will always fluctuate and are impossible to control. Monitor and measure what you can control with accurate accounting of fuel dispensed, fuel delivered to your storage tanks and keep an eye on possible storage fuel tank leaks or fuel inventory shrinkage.
Controlling Parts Inventory - If your maintenance is preventative in nature, the fleet and/or maintenance manager can have better control of inventory levels and keep inventories at an ideal level. Being under or over stocked has its issues. Proper proactive maintenance planning will reduce excessive investment in unnecessary parts inventory.
fleet maintenance parts management
Proper Vehicle Specification and Selection - Over time through good historical record keeping on maintenance and breakdowns, the fleet manager can better specify the right type of equipment for the required duty. Underutilized assets cost the organization money and could be sold or replaced with units that are more urgently required. When a vehicle or piece of equipment is under specified for the job required, increased frequencies of breakdowns can be expected. Proper vehicle specification and selection for the required task can be refined when the historical data is easily found and analyzed.
Proper Efficient Asset Utilization - Where are the fleet's vehicles and equipment? When requirements demand deployment of an asset, is the closest unit available commissioned into use? Are there assets that are idle for much of the time? Asset management software assists in the optimization of your fleet. Telematics and GPS can help keep track of the physical location of the asset so a fleet manager can orchestrate the most effective and efficient deployment to accomplish the task at hand.
Sound Asset Replacement Programs - When is the optimum time to replace an asset before it becomes a continuous maintenance liability? Should the asset be replaced with an identical unit, should it be upgraded or downgraded? Under performing vehicles or equipment are in constant need of repair. Where is that sweet spot that alerts the fleet manager it is time to replace the asset? What key performance indicators need to be tracked so sound decisions can be made? A good CMMS will help track this vital information and having the ability to create effective dashboards that display key information at the click of a button helps in the decision making process.
Controlling costs in a continuous journey that never ends. With better and more accurate operational information on a fleet, better decisions can be made to keep moving forward in the cost controlling and cost reduction journey.
Dealing With Information Overload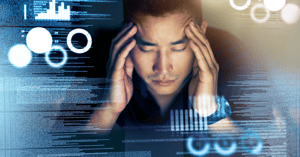 There are two extremes within fleet management. At one end, a more archaic system of manual data collection exists with information stored on spreadsheets. It is surprising in this day and age of technology that some organizations are still using paper forms, manual data entry and physical storage of information. At the other end we have fleets moving towards total connectivity not only for the information collected on the vehicle, external information such as weather and road conditions, facial recognition to detect drowsiness, dashboard cameras and in the not so future, driver-less vehicles. More and more vehicles are becoming connected and this is resulting in a reported 25 gigabytes of information being streamed to a central database every hour for a single vehicle.
Information overload is a big issue with fleet managers who are caught in the middle of insatiable information requested from upper management and similar requests coming from other departments and subordinates. Information is only data unless it can be accurately collected, managed, measured and analysed with the organization's goals in mind. A CMMS system needs to be fully integrated to address all the aspects of managing a fleet. Fuel, maintenance, training, compliance, telematics, geofencing, spares inventory, asset tracking and utilization needs to be automated as much as possible so accurate data can be recorded. The CMMS must also have the capabilities to set up customized dashboards the right information is displayed and relayed in the proper format to others in the organization who need it.Since every organization has its unique culture and way of doing things, off-the-shelf software without customization will only add stress to the fleet manager who needs to then work extra hard in managing the information.
What is a CMMS or What is a Fleet Management Software?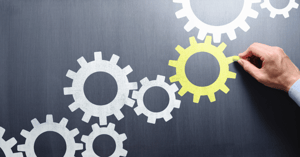 A good CMMS/Fleet Management Software should have at least four (4) main components. These components need to interact with each other in order to provide a complete picture story of the fleet and its operations. The completeness and quality of this story will depend on the features and thought the designers take into account when developing these components.
Daily Maintenance Transactions:
Being able to create work orders and define the priority as Urgent, Corrective Maintenance, Preventative Maintenance and Project.

Parts usage and supply information.

Inventory (fuel, spare parts, personnel)

Receipts of parts, time invested completing tasks on work orders, compliance tasks and information recording, etc.

Daily transactions need to be managed as quickly and easily as possible, utilizing automation whenever possible.
Master File Maintenance:
Information about parts, inventory, maintenance, vehicle processes and personnel need to be updated as needed. This information needs to be kept as complete as possible and enough storage capacity needs to be available to keep everything in order.
Processing Information
Historically processing information was conducted in batches however today, real-time online processing of data is required. Therefore the enterprise fleet management system must ensure accuracy and completeness of the information. 'Garbage-In-Garbage-Out' or GIGO will provide little or no benefit. The system needs to have the speed to produce the information when it is urgently required. As with any real-time operation, bugs will be identified most often during unusual and urgent processing conditions so good technical software support is needed.
Information Demands
Information is demanded and expected immediately from upper management, other departments and team members within the fleet. Information needs to be managed in reports that are easy to read and understand. Data should have the ability of being displayed in different formats. Useful KPIs need to be captured and dashboards set up so these KPIs can be monitored and reviewed daily, weekly, monthly and annually by several people within the organization. Finally, reports and inquiries should have the ability to be customized and revised as the organization's demands change.
The Benefits of Fleet Management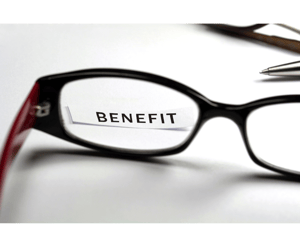 Future trends in fleet management are indicating a more connected, real-time information gathering world. The benefits of fleet management are apparent. The challenge going forward is to understand the world of fleet management is changing at a lightning quick pace. Fleet management software, hardware peripherals and demands for more information is increasing. For a fleet manager, it is time to reflect about where your organization is heading, what new demands and measures are being required within your industry. A fleet manager needs to automate the measurement and collection of data. It needs to be cloud-based so it is accessible from anywhere and the information needs to managed so all parties within the organization get their required data quickly and in some cases instantly, in a clear, customizable and understandable format. Off-the-shelf fleet management software is a thing of the past. The overall management system must be fully integrated so all the information can be in one place and logically understandable. In three simple words:
Automated - Integrated - Customized
Conclusion - A Case For Integrated Fleet Management Software
Fleet management is becoing more complex. This article could not document all the responsibilities or challenges you, the fleet manager faces each and every day. As a fleet manager, you need to analyze your specific organization, identify how you operate, the challenges and what is important to you. In the end, addressing the main cost factors such as fuel management and maintenance management are key. However there is an increasing need for you to know the location of all assets both on site and remote, with a click of a button. Security of the organization's assets is also paramount. When looking for a fleet management solution, it should involve a sophisticated software that can gather the required data from all areas identified using dedicated hardware peripherals. You need the solution to be flexible to manage all the data and automatically display a meaningful dashboard combined with instantaneously reporting to the departments in your organiation that require the information. The fleet management solution needs to communicate with your organization's existing ERP.
A proper fleet management solution requires extensive integration of all areas of fleet management. Because your organization's fleet is uniquely managed, an off-the-shelf solution will not satisfy your needs as the fleet manager. Your solution must offer a solid techincal support team to help tweak the software to suit you and how you operate. A fleet managment solution must be fully integrated in order to give you the tools to manage your fleet proactively. When you are considering to implement such a solution, give us a call. We will be happy to assist you.